Packing
ipH operates two certified food processing and packing units (one for chilled and one for frozen products) in Nicosia. In these processing units, ipH cuts and re-packs products, under license from their respective brand suppliers (as in the case of Valio, Arla and Dairy Crest) as well as ipH own brands such as the Edesma frozen food range.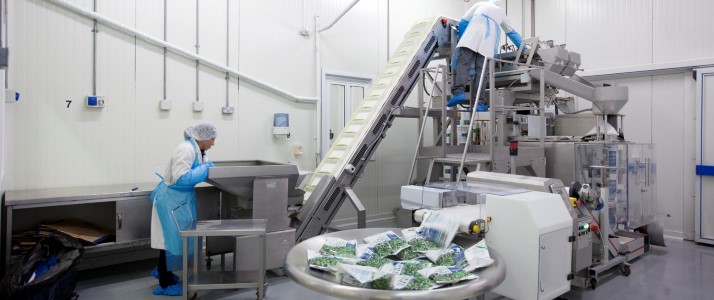 Cheese cutting processes are carried with the most modern cutting and packing machines, as well as under the strictest controls. The slicing units are equipped with a thermoforming packing and slicing facility with an ability to slice up to 1.5 tons per shift.

Both units operate in full compliance with EU Directive 178/2002 for traceability, have been using WMS since 2003, apply the FEFO principle and are certified with ISO 22000 while they achieve 98% errorless picking.