Warehouse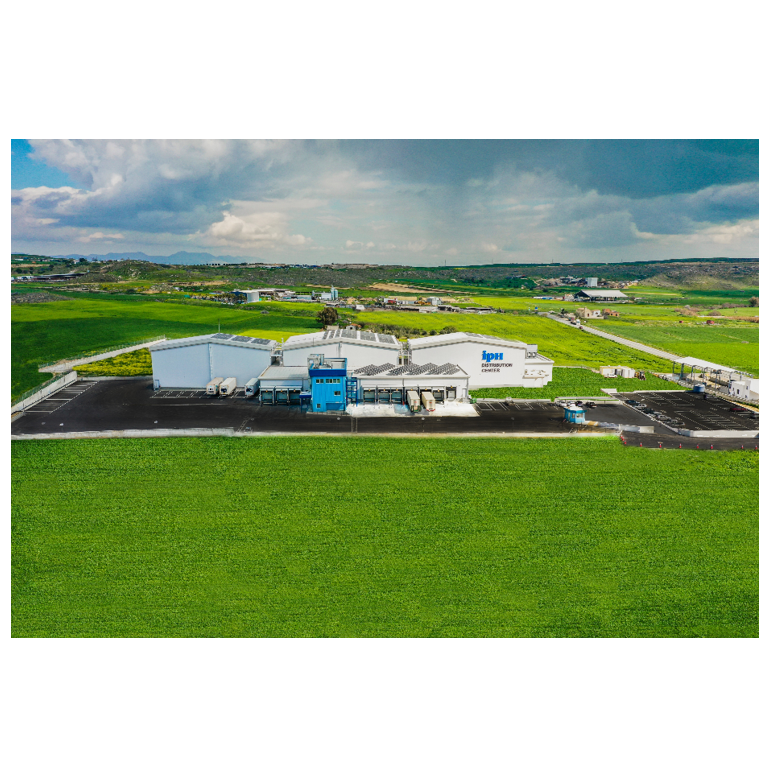 Consistent supply to all customers is a primary goal for ipH which efficiently serves 2,000+ customers all over Cyprus from its three warehouse and distribution centers – the new one in Dhali Industrial area (4000 pallet positions), one in Latsia industrial area (2880 pallet positions) and the other in Dherynia in the Famagusta area (500 pallet positions).
The new state of the art warehouse and distribution center in Dhali that was completed in February 2021 consists of:
Industrial Plot : 20000m2
Premises: 4000m2
Height: 14m
3 Zones : Frozen, Chilled, Dry
4000 total palette positions bringing total capacity to 7000:
1900 palette positions –Frozen
1100 palette positions –Chilled
1000 palette positions –Dry
10 loading/unloading ramps
High energy efficiency (photovoltaics, high tech insulation)
Environmentally friendly
Designed in such a way to allow for future expansions without affecting the daily operations
ipH premises enable us to be extremely efficient in storing, handling and distributing the increasing volumes of imported goods that we represent in the Cyprus market.  Our warehouses, which were designed to meet international standard specifications, cover a total area of 7700 sq.m. The warehouses are equipped with the latest technology and create the perfect conditions for the storage of all product types. 
All ipH warehouses include Dry Areas for the storage of dry and canned products as well as Cold Areas for the storage of chilled and frozen products. Each distribution center is equipped with receiving/loading docks which open directly into the Cold Stores, thus allowing direct loading and unloading of chilled and frozen products. This is of utmost importance, as it allows no variation in temperature from the moment the products leave the storing area to the time they are loaded into the delivery vans.